The Artist Presently Known as
Ellis Goodson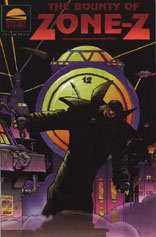 The Bounty of Zone-Z
The comic book cover at the top of the page is from my self published comic book, THE BOUNTY OF ZONE-Z.
The comic book cover is a link to the FLASH version of one story.
---
Most of this art had it's origin as production concept art for Video Games.
I have a CDROM of HUNDREDS of sketches like this. If you have an interest in seeing this work, drop me a line using my email or the contact info found at the bottom of this page.
---
My Other Pages
Send me an email
CONTACT INFO
2 Via Prado
RSM, Ca 92688
United States