The Artist Presently Known As...
ELLIS GOODSON
Welcome.
Check out my Sketches.
They are described briefly.
Most of these are pre-production designs for video games.
(Picture and text are links)

---
Links to some of my Illustrations...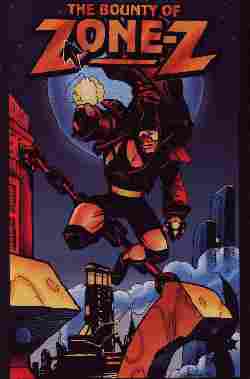 BOUNTY Of ZONE-Z,alternate cover for my comic book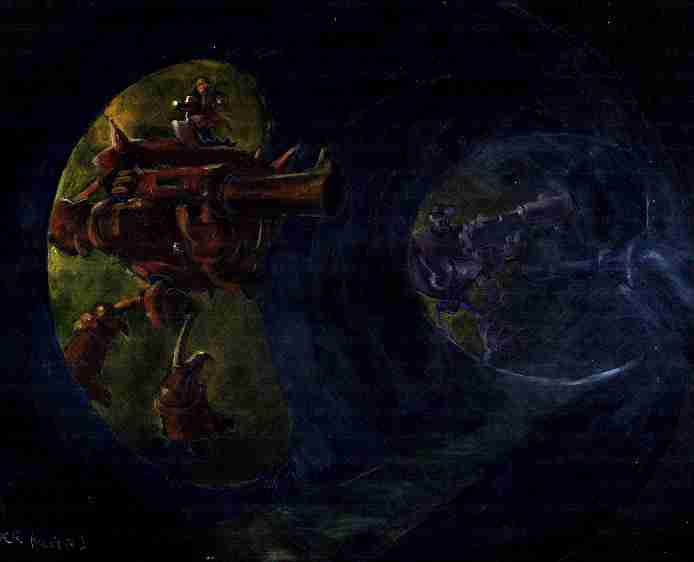 Sewer Killers.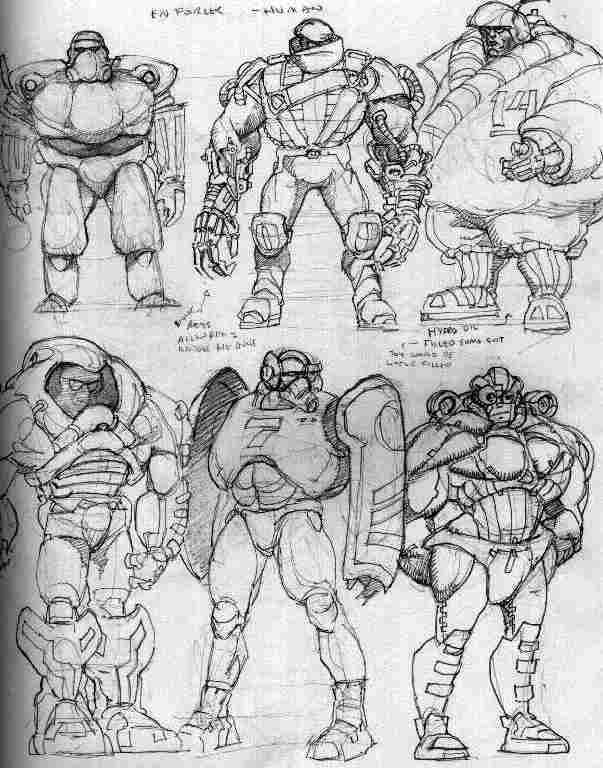 Miscellaneous "Enforcer" Ideas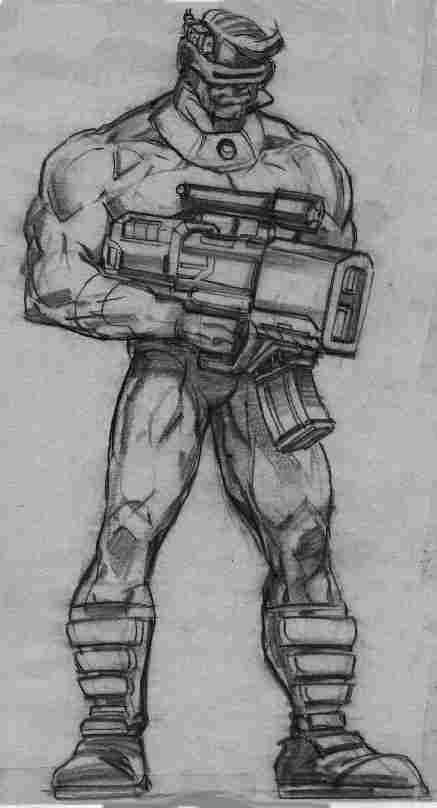 Butcher. Big sketch of the main character in a DOOM like game.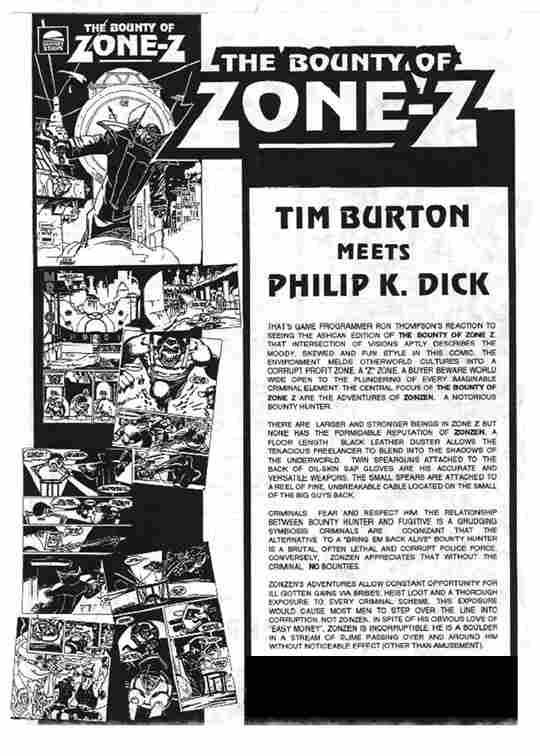 A flyer promoting my comic book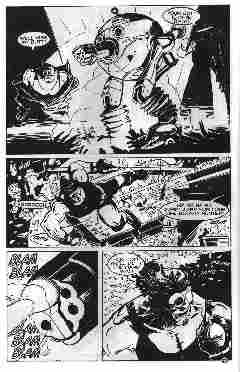 A sample page of art from THE BOUNTY OF ZONE-Z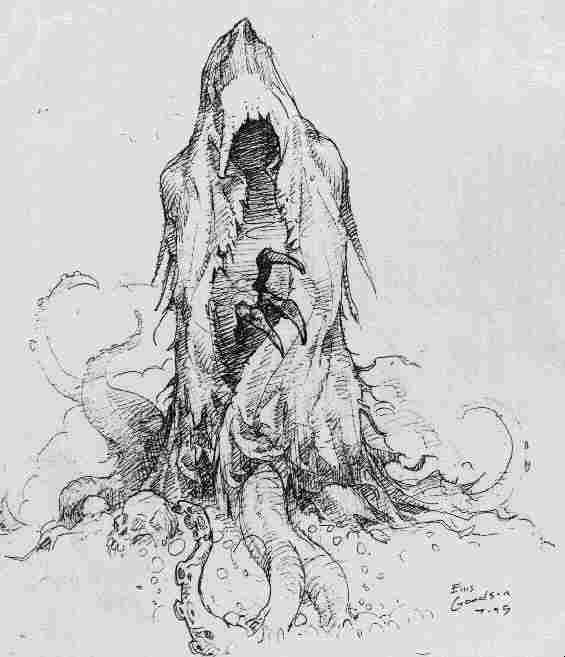 Death. A San Diego Comicon sketch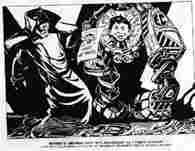 Alfred E. Nueman vs my character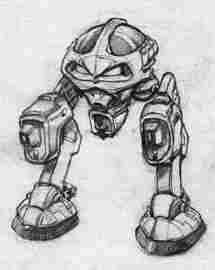 Another Robot design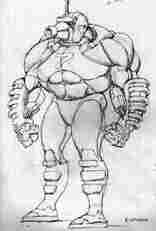 An Enforcer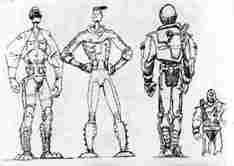 Small character sheet study

Monkey like alien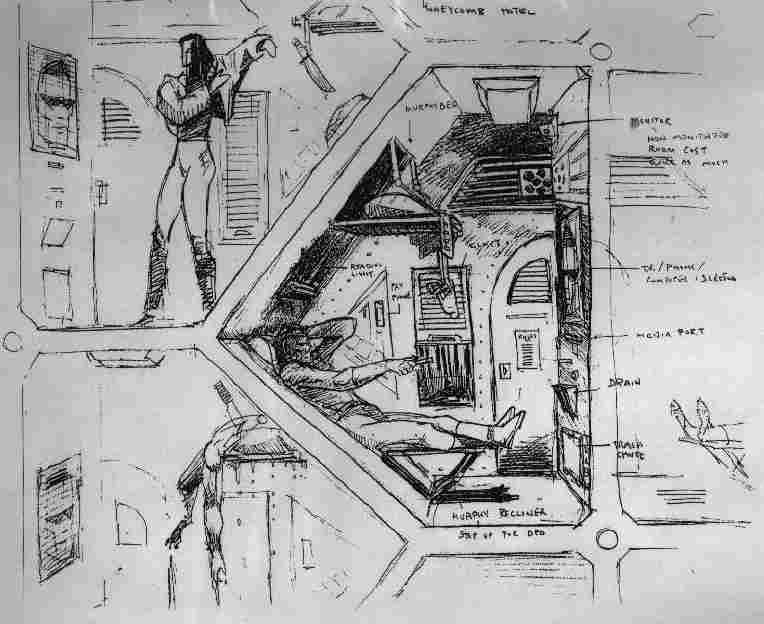 Future Apartment in a BladeRunner type future
Gorilla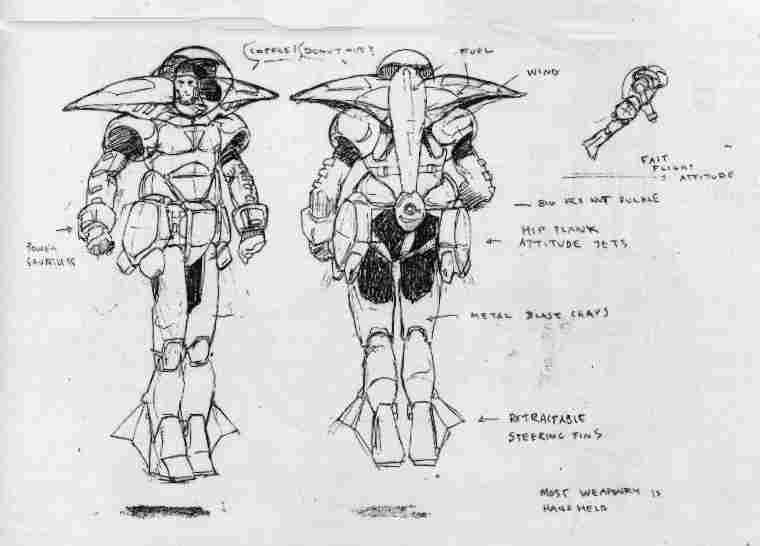 Jetpack. For a game that didn't happen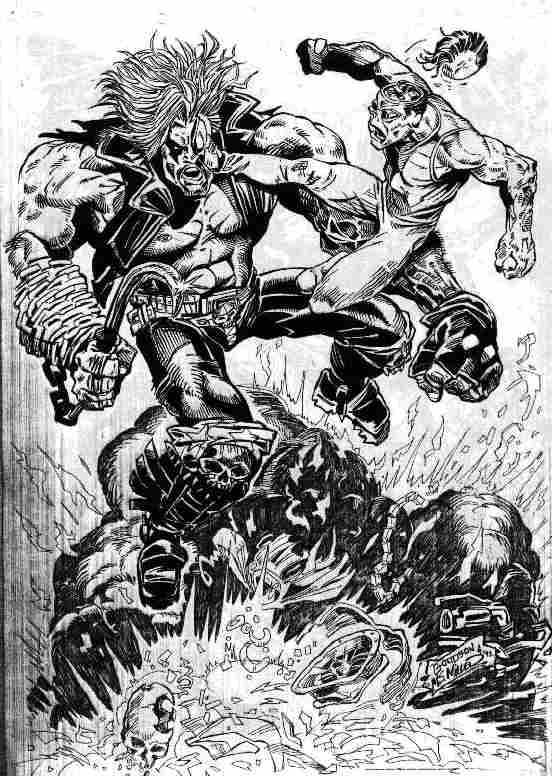 LOBO vs Ran Xerox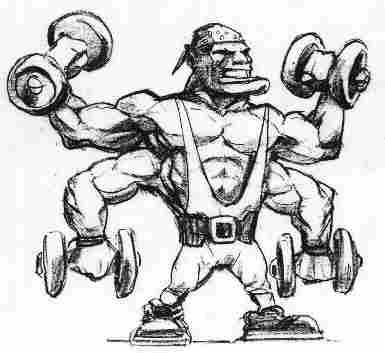 4 armed bodybuilder
ROBOT1. I designed a lot of robots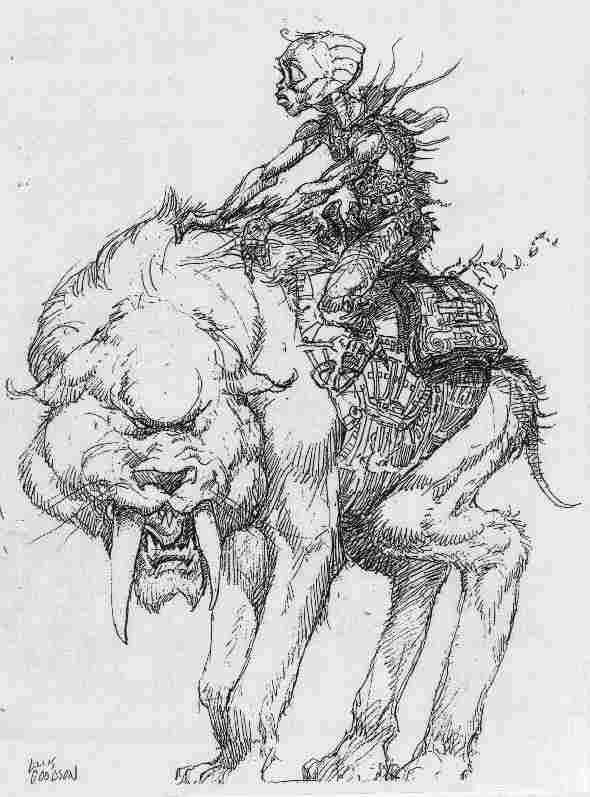 SABRIDER. Another SanDiego Comicon Sketch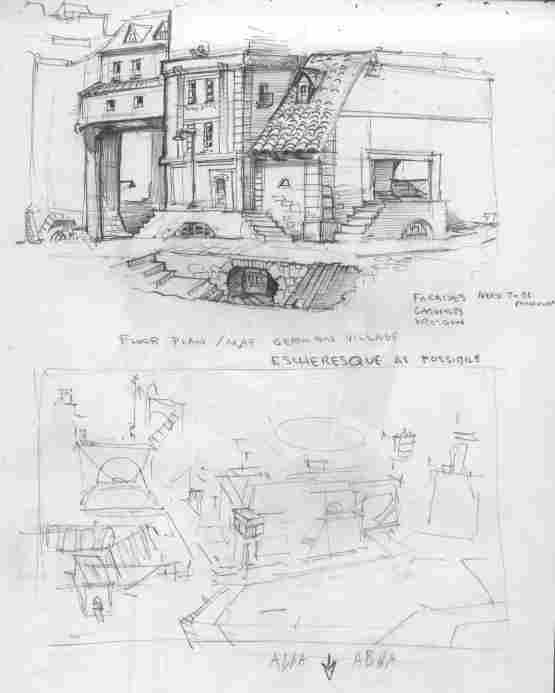 Building Design for 3D PC game
Skimmer. A futuristic Jet Boat.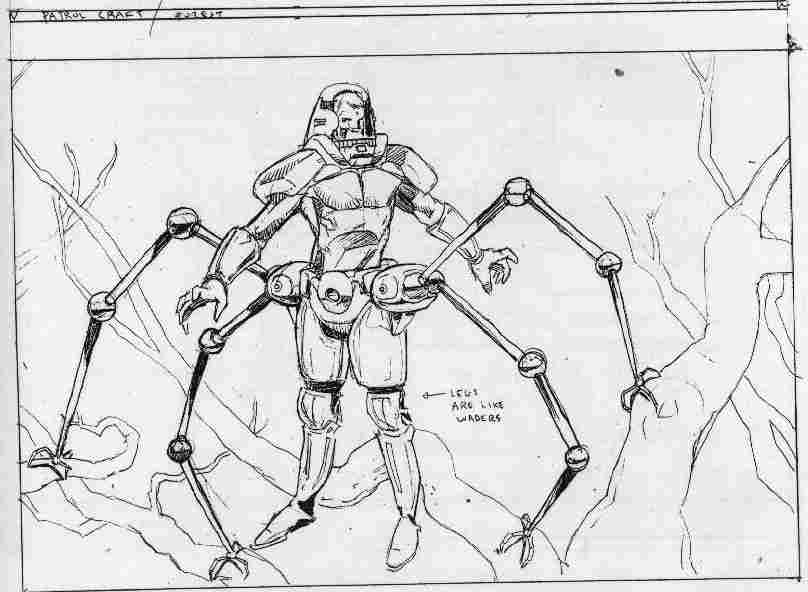 Spidrbot, an all terrain spider harness
---
The
Bounty
of
Zone-Z
The comic book cover at the top of the page is from my self published comic book,
THE BOUNTY OF ZONE-Z.
---
Send me mail!
---
Where I work. A great game company called The NEVERHOOD.
---
CHECK IT OUT. PXL2000 Madness
My cheezey video hobby including a lot of info about a historic shooting location
My Visit To The Batcave, In PXLVISION!:

Copy of Frank Fraztta Painting! Also some work pictures.:

FAKE PXL2000 with the ATI All-In-Wonder board:

---