RESUME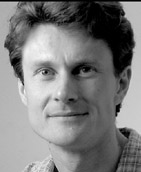 STEVEN CROW
Education
Educated in England. Advanced Level Exams in Math's and Engineering Drawing.
Work Experience
January 1997 – Present
The Neverhood. Senior Artist and Partner. Responsible for background artwork for Skull Monkeys and Boombots. Experience included sculpting and photographing models to create 2D textures. 3D creation of levels and models within 3D Studio Max. Design and creation of both 2D and 3D levels.
January 1994 – January 1997
Shiny Entertainment, Lead Artist. Background artwork for Earthworm Jim 1 and 2, initial work on Wild 9's.
August 1991 – December 1993
Virgin Games Inc. Lead Artist Cool Spot, Global Gladiators. Stand in Art Director Disney's Alladin
1983 – August 1991
Worked in England in early 80's programming complete games. By 1987 I started concentrating mainly on the art for games doing entire background and animation for Commodore 64, ZX Spectrum and NES games.
Gamesography
Boombots, Skull Monkeys, Wild 9's, Earthworm Jim 1 and 2, Earthworm Jim Sega CD, Alladin, Coolspot, Global Gladiators, etc,etc.
Software Experience
3D Studio Max, Photoshop, Fractal Paint, Premier,